Zorya Vechernyaya - Evening Star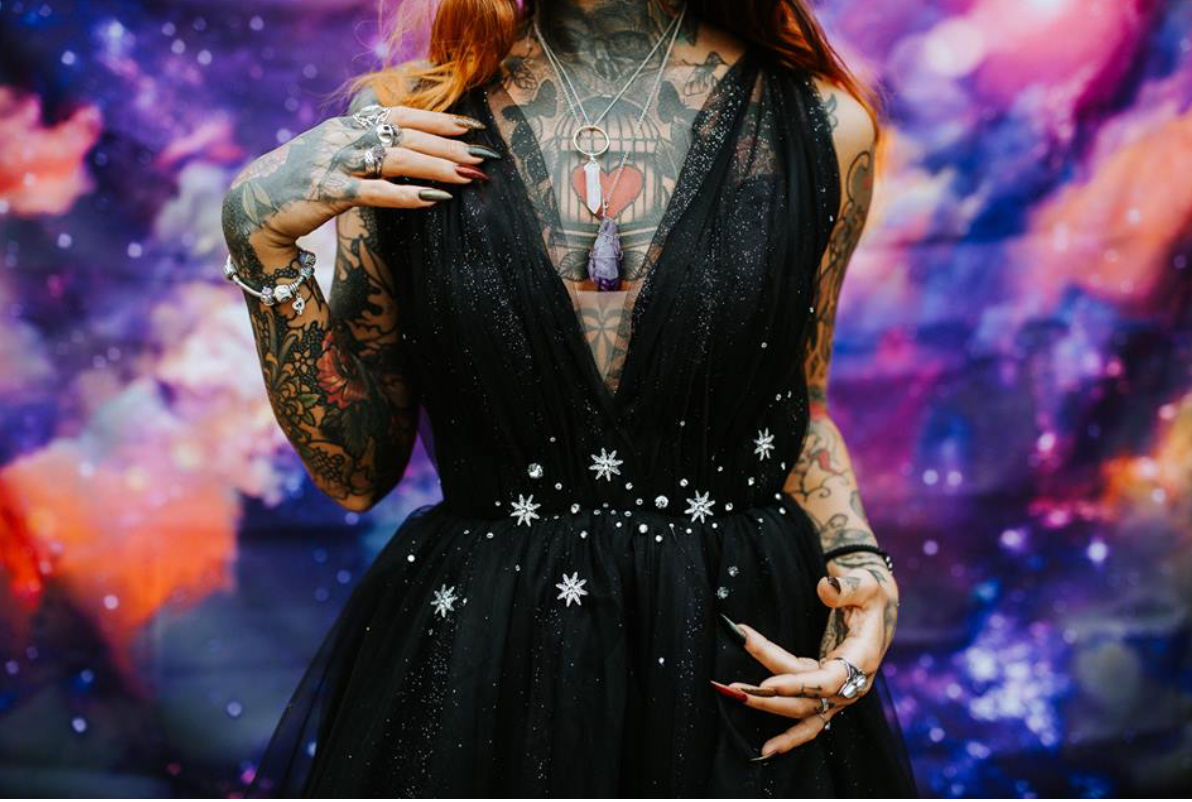 Zorya Vechernyaya - Evening Star
For the celestial Goddesses among us… Zorya Vechernyaya is one of the 2 Auroras from Slavic Mythology. Together with her sister Zorya Uthrenyaya (Morning star) these two guardian Goddesses watch over the hound of hell to prevent the end of the world.
Zorya Verchenyaya (in Midnight) is made from a combination of aubergine, black and glitter tulle cut in swathes to reflect the night sky. The deep V neckline belies a super supportive bodice. The waistline is adorned with Swarovski crystals and star motifs, with the stellar detailing mirrored for the back, which is laced in such a way as to create a 5 pointed star.
Zorya Verchenyaya (evening star) is available in 2 colour options; Ebony and Midnight. Pictured here is the Midnight version. There is a separate listing for Zorya Utrennyaya (morning star) in Ivory and Sky.
All of our designs are hand made by us, from scratch in our studio in Lancashire, so if you love our designs but would like to make changes please get in touch… hello@LegendBridalDesigns.co.uk
We also offer a full alteration and bespoke service through our studio in Great Harwood,
Book to try on this item at our studio
We kindly ask that you read through all our information carefully before placing your order.
Sizing information, production time and delivery information can be found in How to Order
All of our designs are hand made by us, from scratch in our studio in Lancashire, so if you still have questions please don't hesitate to get in touch: hello@LegendBridalDesigns.co.uk